The following diagrams show Save Bronte's interpretation of DA 72/2013 (Bronte RSL site). They show our best estimation of the numbers, lengths and scale of the proposed building.
The proposed building is big and bulky. It will dominate the streetscape to the east and set a precedent for a high-rise centre on Macpherson St. The dotted line buildings are what we think could be built in the Neighbourhood Centre in the future if DA 72/2013 is approved.
The next drawings show our impression of what is allowed on the RSL site under current planning controls. We have superimposed our purple permitted size building on the DA drawings. Note how big the actual DA building is.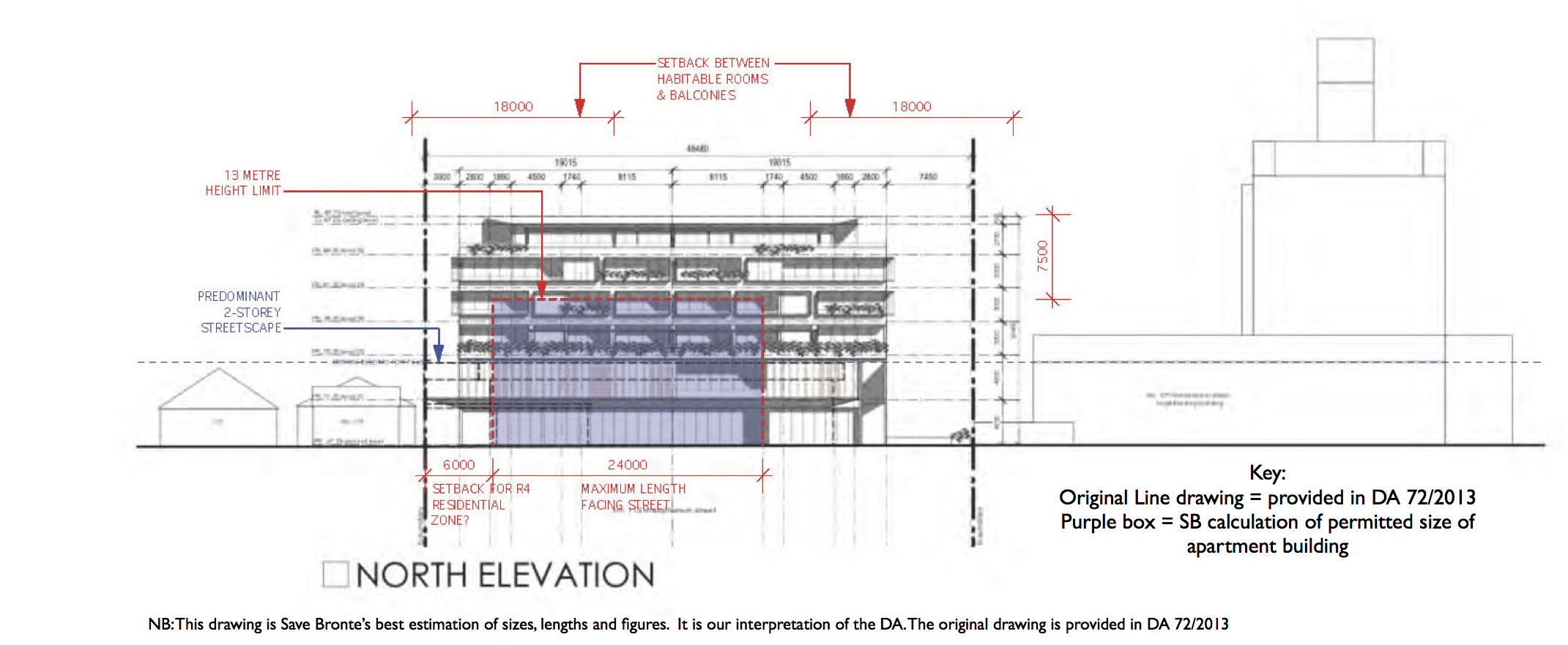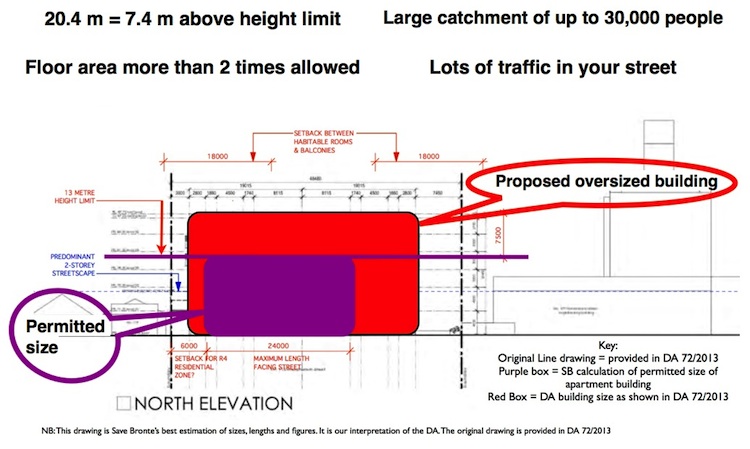 On the west elevation diagram, note that in the centre of the site, we think the building will be almost 10 metres above the height limit for the site. (NB Waverley Council found in its DA assessment report that the building is 12.95 m above controls toward the centre of the site – a variation of almost 100%)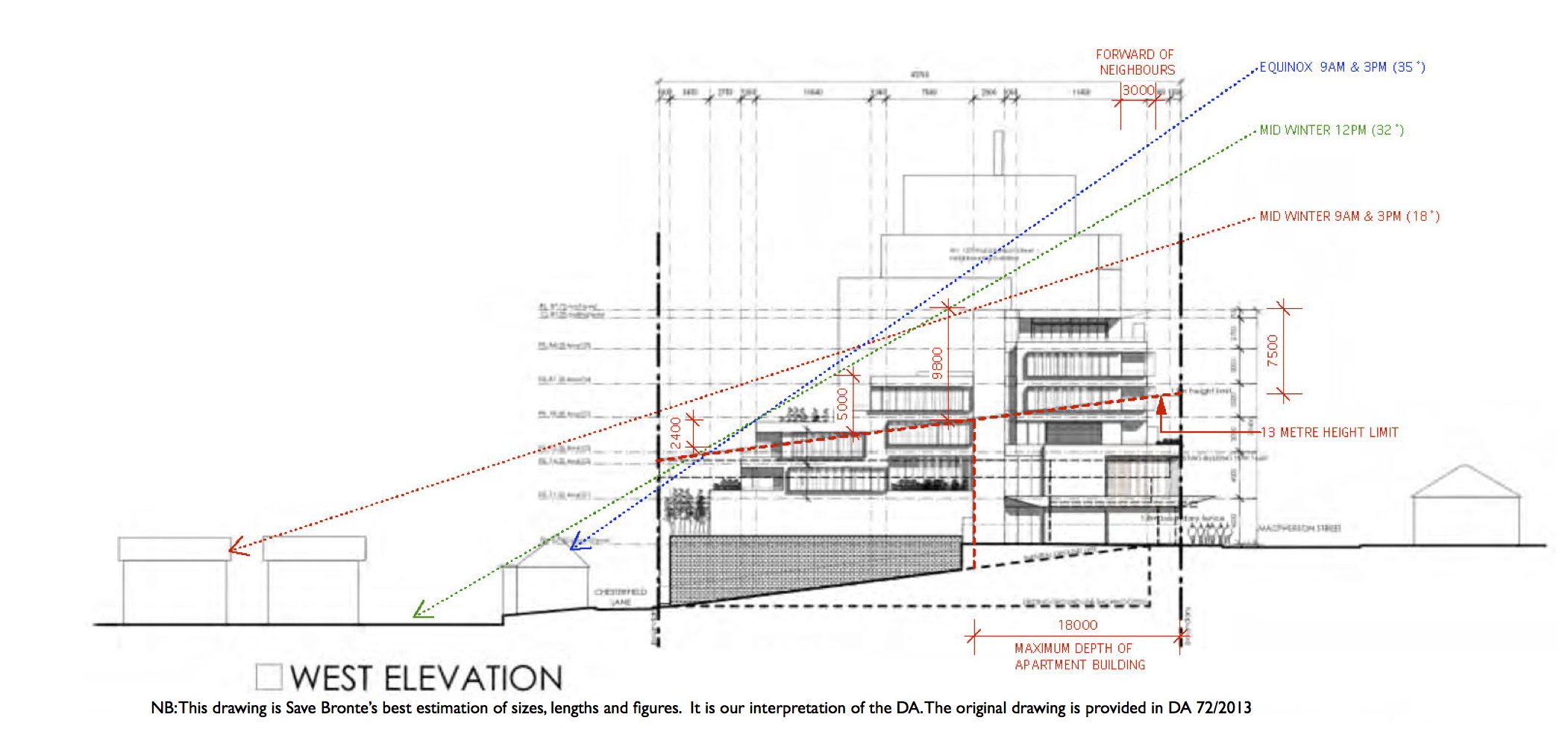 At 1246 m2, the retail floor space is very much larger than any other shop in our neighbourhood centre. The size of the retail space is about 10 times the size of the rest of the shops on Macpherson St. It is over 4 times the size of the Clovelly Public School Hall. It is almost 5 times the size of the fruit shop on Frenchmans Road. It is dominated by a supermarket space.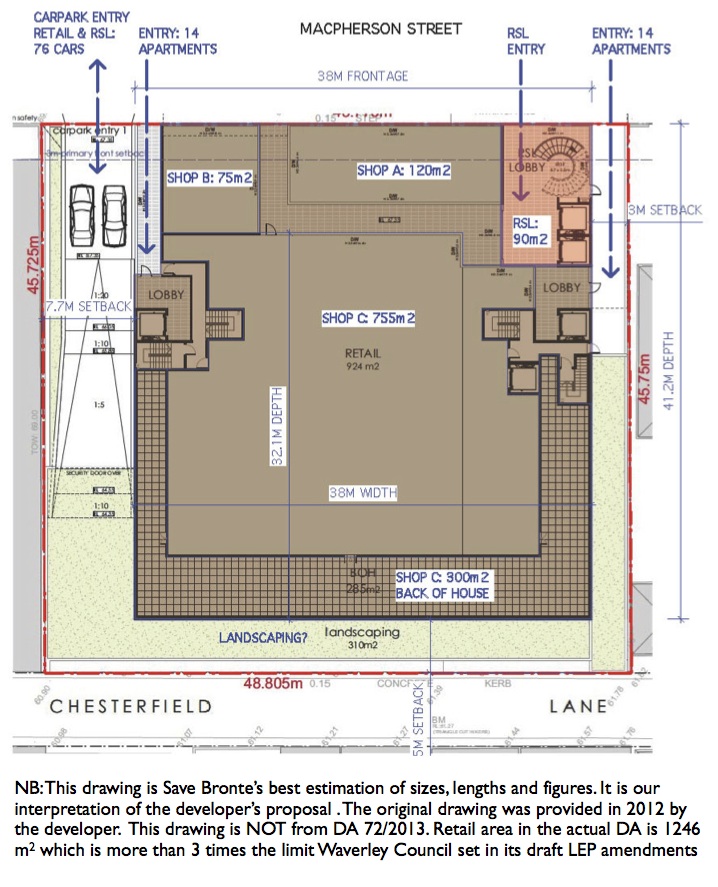 The next picture shows the catchment area of the proposed retail centre. It is huge and extends into all the surrounding suburbs. This makes a mockery of the claim that all the customers will walk to the retail centre.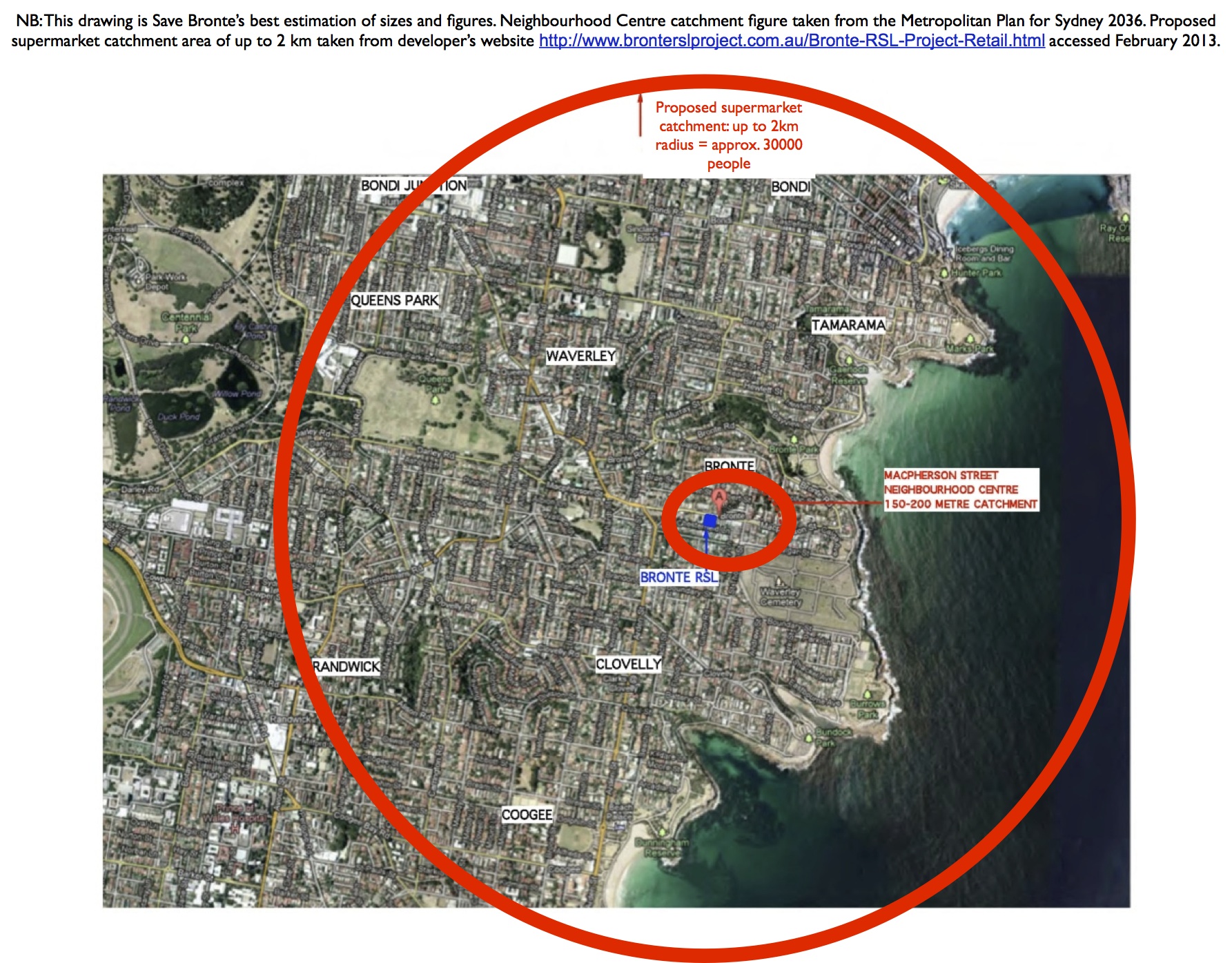 The following shadow diagram is relevant only to those backing onto Chesterfield Lane. We include it here to show that no regard has been given to the immediate neighbours. This attitude is not limited to those few, the proposal shows no regard to the whole neighbourhood.